There are study desks with PCs at the university which students can use. Many of these are in the various branches of the university library. There are also many other devices on campus in publicly accessible locations.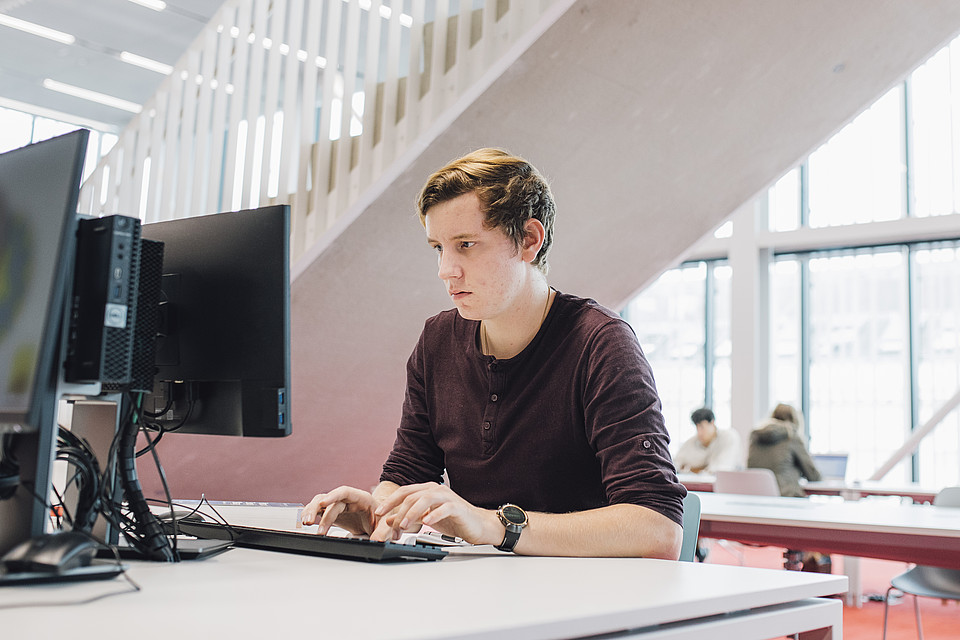 ASK – the digital assistant – is available 24/7 to help students with questions on uniIT. Just key in your query or select from the pre-formulated topics and questions – ASK will be able to help!
Questions about uniIT?
The service desk will be happy to help!
+43 316 380 - 2240
Send us a message!
Thank you for your message!
We will get back to you as soon as possible.
There was an error sending your message.
Please try again later.